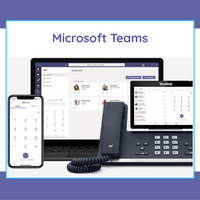 Certified for Microsoft Teams
Microsoft Teams supports a portfolio of desk phones for users who require a traditional phone experience.
To deliver a high-quality and reliable Microsoft Teams experience we are actively working with certified partners Yealink, Polycom and Jabra to offer a wide portfolio of desk phones, conference phones, team certified headsets and room audio devices.
Bring the power of Microsoft Teams into your meeting rooms. Start your meetings on time with one touch, experience rich HD audio and video and share content with the room and remote participants easily.
Discover new ways to work together with Teams Devices!
ICT Business Solutions
Our team help people & businesses with real business solutions focused on return on investment & simplified technology operations.
We will explain different technologies & the benefits of a Next Generation Branch Network with converged technologies.
Our team and partners will help guide your business with a technology roadmap & step by step plan which will ensure your business has the right solution in place.
ICT Business Experts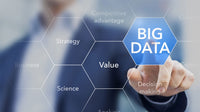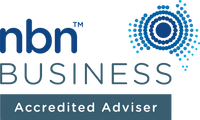 Accredited nbn™ Business Advisers
Our business nbn™ ICT specialists can help you find the right nbn™ solution for your business.
Together we will work to understand your business today & plan for the future.
Ask for some advice to get your business ready for the transition to the nbn™ broadband access network.
For more information, speak with our nbn™ business specialists!
nbn™ business experts
Dark Fibre & High Speed Internet
Fast, reliable & secure connectivity for your network. 
We help provide customers with Dark Fibre and High Speed Fibre Optic Internet Links & Solutions.
With speeds from 10Mbps to 10,000Mbps your business, data centre or computing environment will have the connectivity required to connect your equipment & people.
For more information, speak with our Fibre Optic Specialists!
Fibre Optic Experts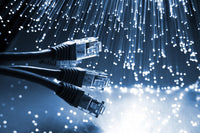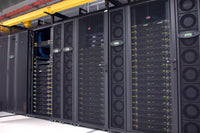 Data Centre Services & Colocation
If you're looking for a Tier III or Tier IV facility, tailored to your infrastructure needs, our team will help connect your business requirements with innovative data centre facilities which are a perfect fit.
Reliable, secure & scalable connectivity is available with geo diverse fibre services & speeds up to 10Gbps.
Our team will help you colocate your equipment with space from 1RU or build your very own mini modular Data Centre.
For more information, speak with our DC specialists! 
Data Centre Experts
Digital Office
Digital transformation for businesses worldwide is on the fast track. With new trends prompted by the pandemic, such as hybrid work, businesses are preparing for the next normal and there comes an increasing demand for digital workplace solutions. This could be a game-changing moment for you to stand out from the competition.
At Telco.Sydney, we are always keeping a close eye on industry trends and customer needs. As we continue to refine our solutions, we have also expanded our expertise to other aspects of the workplace.
Digital Workplace Consultants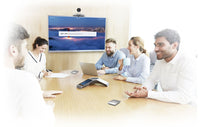 Business & Enterprise Internet
High Speed Fibre & Business NBN. Fast reliable unlimited Internet is available in 10,000+ Buildings. 
Free site qualification
Business & Enterprise Voice
Everything your business needs at an affordable price including choice of handset, configuration & delivery.
ask about on site demo
Business & Enterprise Voice Messages
Greet & Impress your callers with professionally voiced greetings, IVR's, and on hold messages.
Request Free Message recording
Business & Enterprise Phones
A large range of VOIP phones for home, the office or boardroom. 
Bundle with Internet and Managed Services
Request a customised quote
Business & Enterprise WiFi
Revolutionary WiFi system which combines carrier class performance, unlimited scalability, disruptive pricing, and a virtual management controller
Request a site inspection
Business & Enterprise Support
Everything your business needs at an affordable price.
We supply, install & manage your network!
Request free support advise
What our customers have to say....
Our business was growing & we could no longer continue with outage after outage, the loss in productivity was really impacting our staff and business.

Over a 3 month period we completely refreshed our IT & Telco Environment with Scalable & Reliable Solutions from Telco.Sydney.

Our business is no longer held back & our staff happier & much more productive.

Matthew, HP Building Group
Moving offices is no different from moving the family home.  Our business had 2 weeks to finalise the new office lease & set up the space for our staff.

What can i say? The team at Telco.Sydney were outstanding!! Promptly inspected our old & new office & provided us with a real solution.

Our new office is fantastic & our new internet & phones even better. Thank you for answering my first call!

Jessica, New South Wales
We recently purchased an existing business & yes, did we have some problems with the existing Internet & Wifi, basically did not work.

I called Telstra, no NBN available, I called TPG, waited on hold. I called Telco.Sydney, we can connect you now to 4G & NBN in about 2-3 weeks.

I was unsure about 4G but it worked & now we have High Speed NBN & an amazing Wifi Network. Cheers.

Michael, Art & Design Cafe Spaces
Locations
| | | | | |
| --- | --- | --- | --- | --- |
| Macarthur | | Sydney South | | Sydney CBD |
| | | | | |